Ankle foot orthosis plastic ankle fracture splint sprain stabilizer orthopedic ankle support brace
Product name: Adjustable ankle foot orthosis brace Model:KDZJ-ZH-002
Specification:
Spec. Foot Length/cm
Universal 36-46
Product Composition: It is composed of plastic plate, textile fabrics etc.
Function:
1.Immobilization angle adjustable step-by-step by lateral flexion-extension straps according to patients condition.
2. Fix affected part to foot varus or valgus position by lengthening or shortening lateral flexion-extension straps
Scope of application:
1. Conservative treatment and post-operative immobilization for ankle and its soft tissue injuries.
2. Maintain ankle functional position
3. Sports protection for ankle injury at phase of rehabilitation
Method of application:
1. Use it under the instruction of doctors.
2. Choose proper brace in accordance with clinical applicability.
3. Measuring the foot length with straightedge, after get the data contrast size parameters to choose appropriate products.
4. Put the foot smoothly into the proper type of device, check whether the length is appropriate;
5. Adjust appropriate button clasp;
6. Adjust product firmness, until looseness is moderate.
Precautions:
1. Use it under the instruction of doctors.
2. Soft material can be washed by wet cloth or soft detergent, keep away from sour corrosion.
3. Avoid prolonged close to the flame, or directly affected by sunlight, prevent metal overheating or plastic deformation & soften.
Storage condition: The storage temperature should be in 15-30 ºC, humidity below 60%, and storage in a cool place.
Duration: 3 years.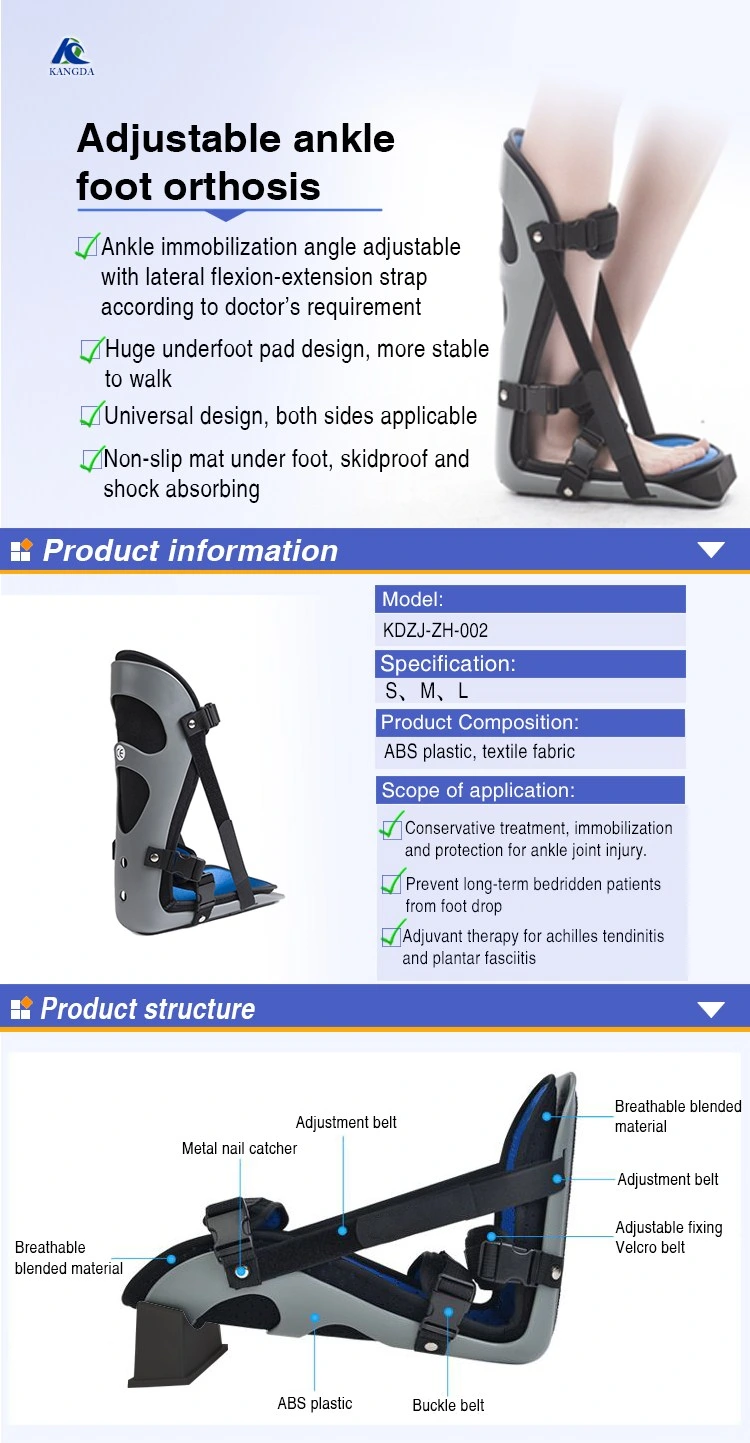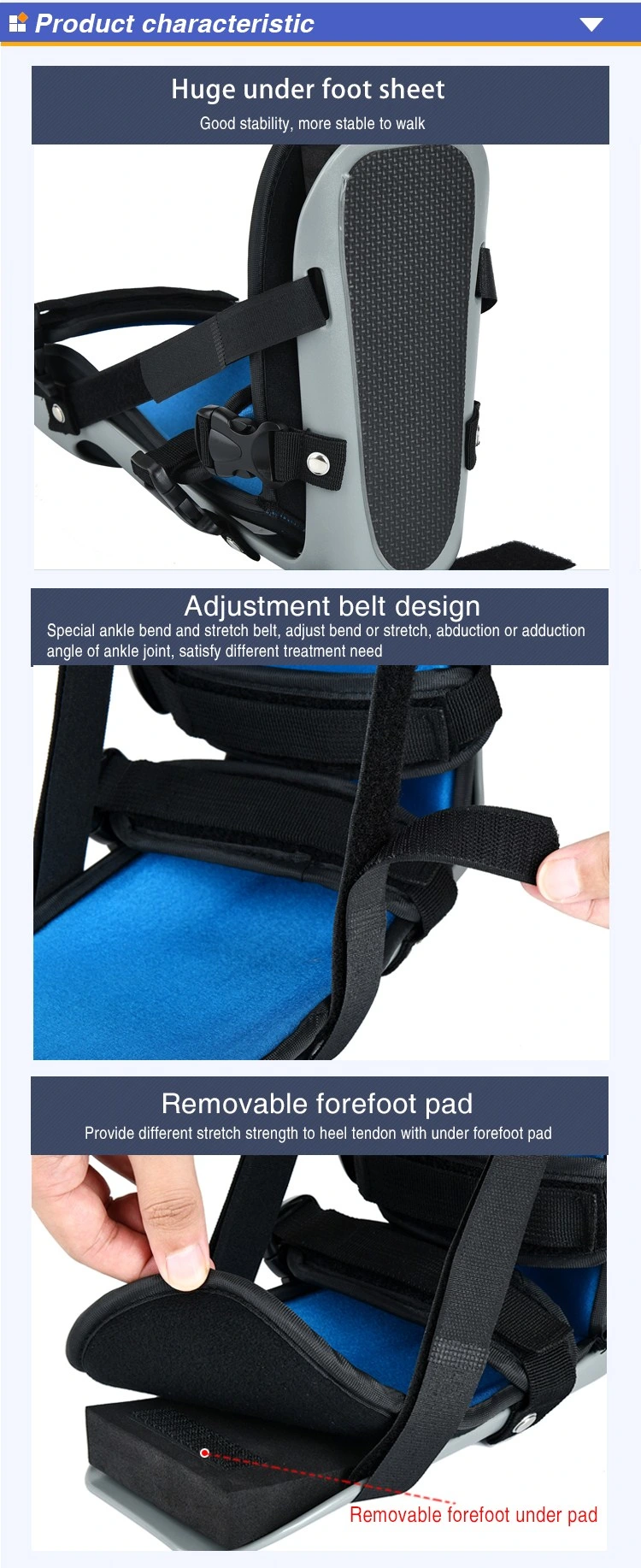 Features:
▪Unique flexion and extension adjustment band can be further adjusted according to different treatment requirements of a fixed angle.
▪ The forefoot cushion provides varying degrees of traction to the achilles tendon.
▪ Foot non-slip pads, effective non-slip shock absorption.
▪ Bilateral design, one product fits left and right parts.
Scope of Application:
▪ Prevention of prolonged bed foot drooping.
▪ Achilles tendon fixed after surgery.
▪ Plantar fasciitis.
Packing :one piece in a bag
Delivery:
All the international express and transportation is available with best price and service.
We are professional manufacturer of medical polymer orthopedic instruments and sports protective equipments which specialize in these products' research and development, production, sales at home and abroad. We are the supplier of the central materials reserve, China MEHOCO CO.,LTD's export and military material procurement. We have a unity and hard work, innovation professional team, superior production and testing equipment. The company has 24 production lines of casting tape and splint, as well as 20 production lines of body protector, orthosis brace. Our company cooperates with U.S Amerix company and then build R & D Center.

The company has approved by ISO9001 and ISO13485 and is in the lead of industry. All the products have CE and FDA certificates. KANGDA product has sold well for 17 years. The products are exported to USA, Europe, the Middle East, Southeast Asia and more than 30 countries and region.

Welcome fellow members and medical organizations to co-develop and reach win-win cooperation.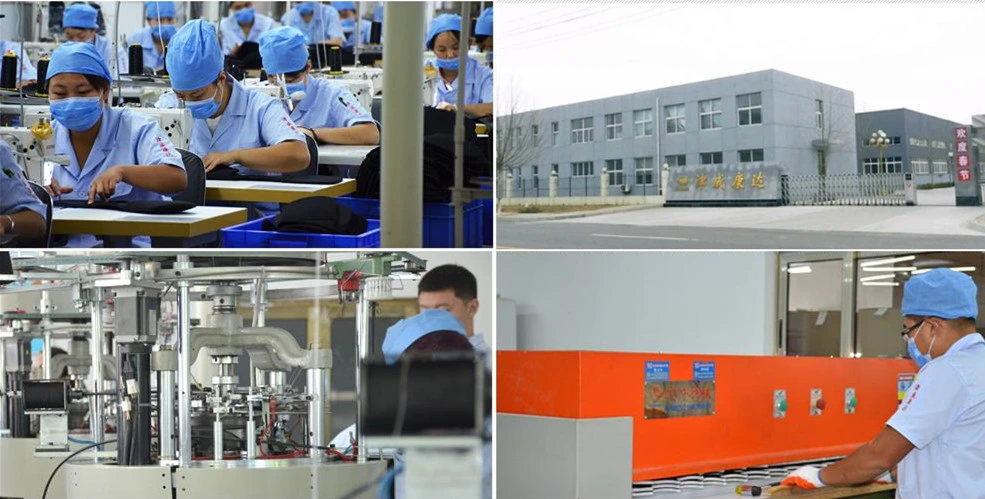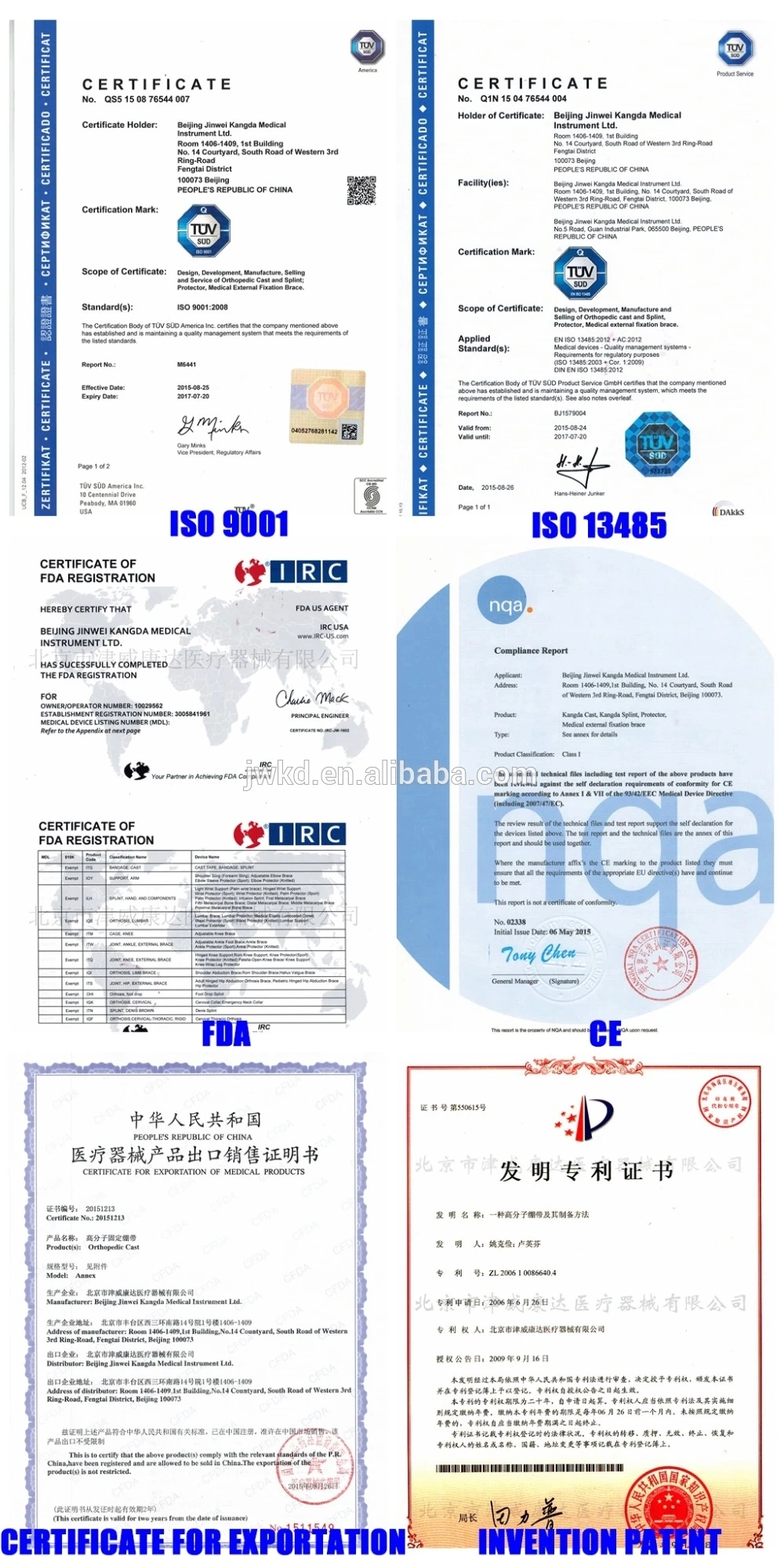 Jinwei Kangda was passed by the ISO9001:2008 and ISO13485:2012 international quality management system authenticated by TüV company and has been effectively controlled from new product design and R&D, raw material procurement, products production, delivery and after-service whole process, so that form perfect R&D.production, sales, logistics and after-sales service systems to insure quality and customer satisfaction. All products got the FDA and CE approval.