Basic Info
Model NO.: KDZJ-ZW-001
Origin: Beijing
HS Code: 90210000
Product Description

Feature
Convenient and comfortable to wear
Pulley sysytem strength wrist fixation
Product Composition: It is composed of textile fabric, buckle, strap etc.

Functions:

1. Made of high-elastic polymeric material.
2. Alloy bars enclosed suitable for wrist .
3. Can not restric finger movement.
4.Self-adhesive velco strap design,easy to take off and take on .


Scope of application:

1. Emergency external immobilization for upper lims and soft tissue injuries, arm dislocation or arm dislocation from manual restoration.
2. External immobilization in conservative treatment for forearm and elbow injuries.
3. External immobilization for arm semi-dislocation caused by hemiplegia from restoration.
4.Trauma or postopperative of wrist chronic soft tissue injury
5.Radial nerve palsy
6.Fixation of mild or moderate wrist sprain
7.Conservative treatment of tendonitis or tenosynovitis
8.Wrist rheumatoid arthritis
9.Fixation after removing plaster bandage

Indications :

1.Mitigation and prevention for wrist injury,wrist pain by over-fatigue,carpal tinnel syndrome.
2.Post-operative immobilizaiton for wrist movement control in the phase of rehabilitation.


Caution:

1. Use it under the instruction of doctors.

2. Soft material can be washed by wet cloth or soft detergent, keep away from sour corrosion.

3. Storage temperature should be in 15-30 ºC, humidity below 60%, storage in a cool place.
Packing & Delivery
small carton 62*40*40cm
large carton 73*49.5*42cm
All the international express and transportation is available with best price and service.

Company Information
Beijing Jinwei Kangda Medical Instrument Ltd. was founded in 2001, which specialize in these products' research and development, production, sales at home and abroad. We are the supplier of the central materials reserve, China MEHOCO CO., LTD's export and military material procurement. The company has 20 production lines of body protector, orthosis brace. Jinwei Kangda as the high-tech enterprises has won a number of quality excellent award of Beijing. All the products have ISO, CE and FDA certificates. Our products are used in thousands of hospitals in China and exported to Europe, Middle East and Southeast Asia and more than 30 countries, we are the largest base of orthopedic casting tape and splint research, manufacture, exportation in Asia.
Sincerely welcome companies at home and abroad contact and cooperate with us to realize complementary advantages, win-win cooperation and harmonious development together. Company address: Room 1406-1409, 1st Building, No.14 Courtyard, South Road of Western 3rd Ring-Road, Fengtai District, Beijing 100073, China.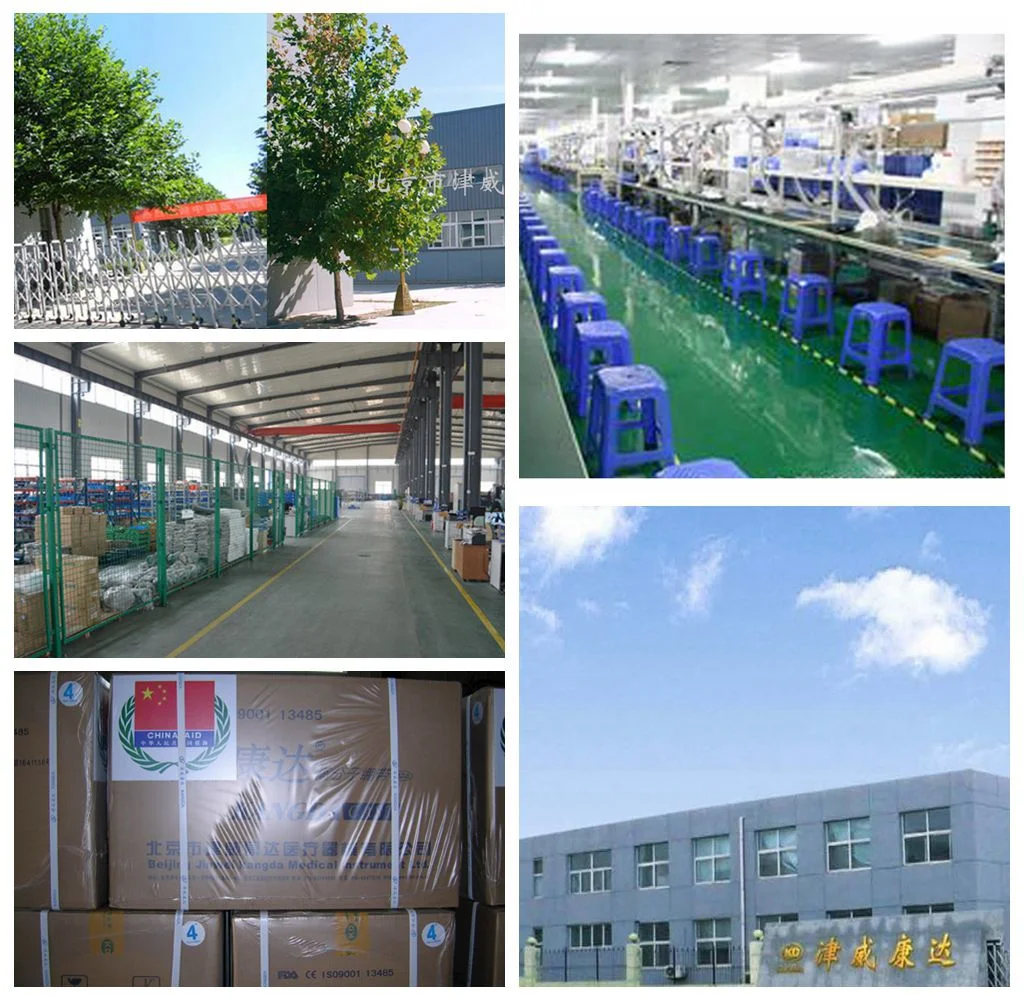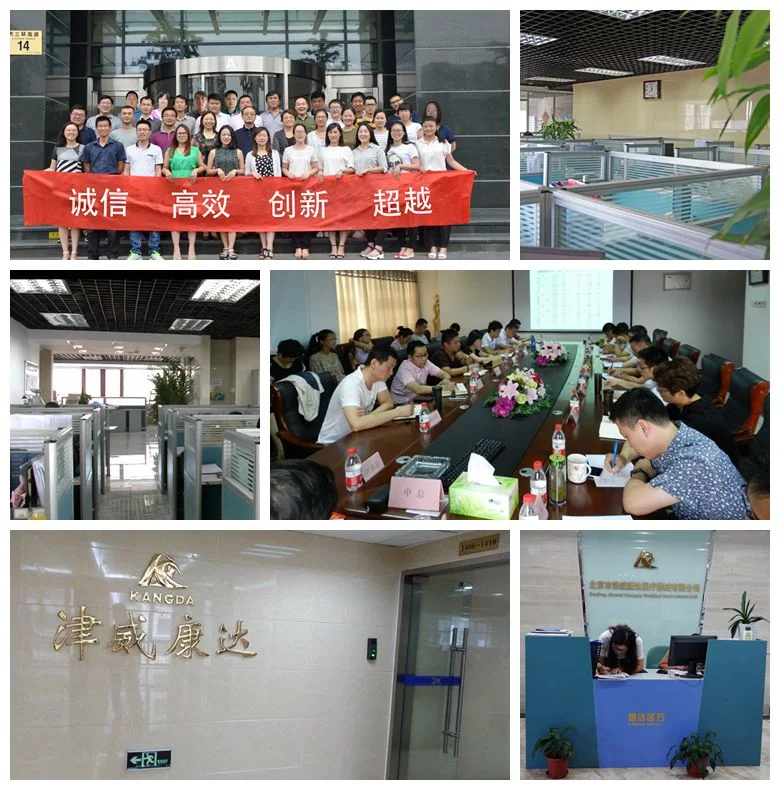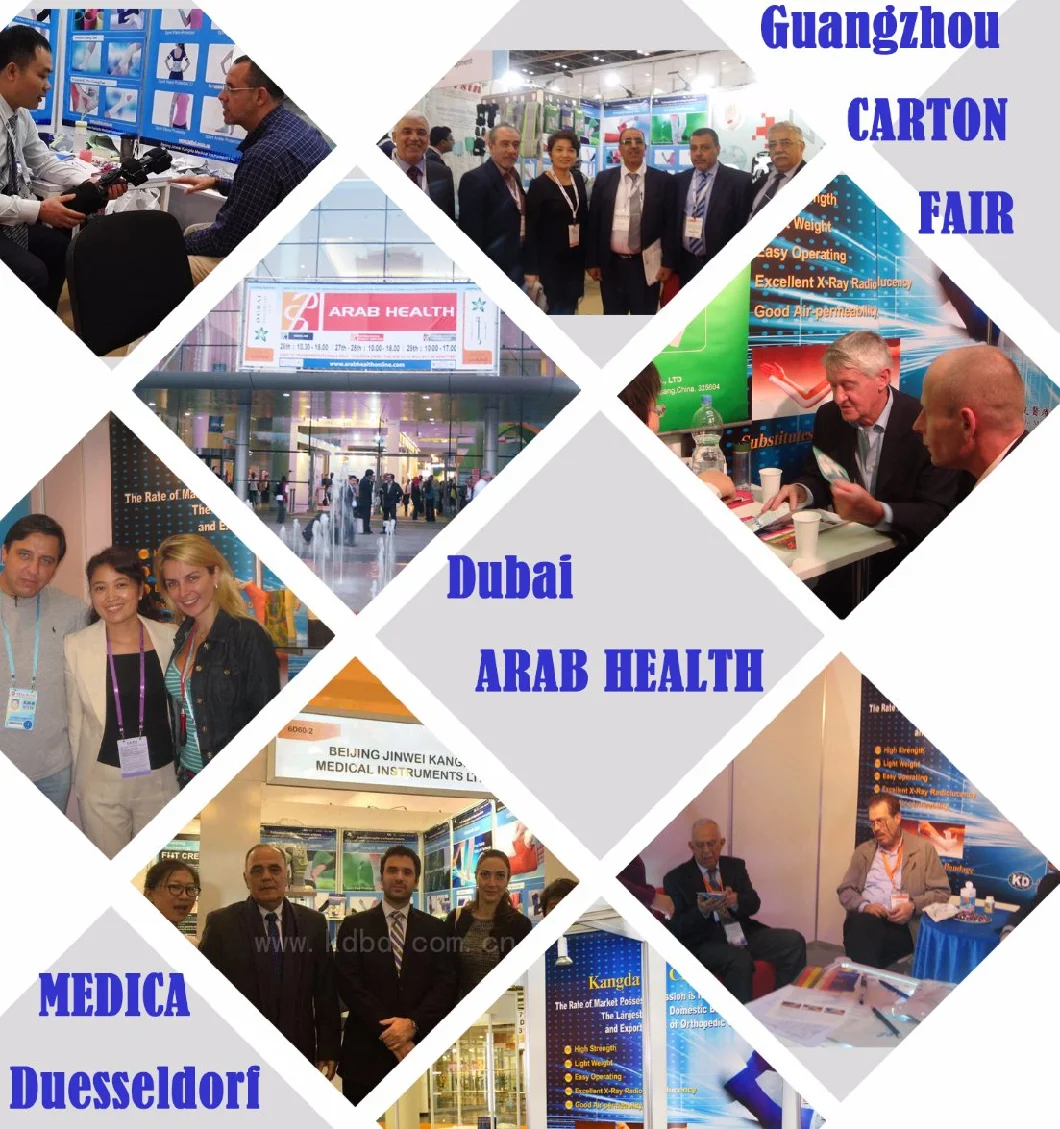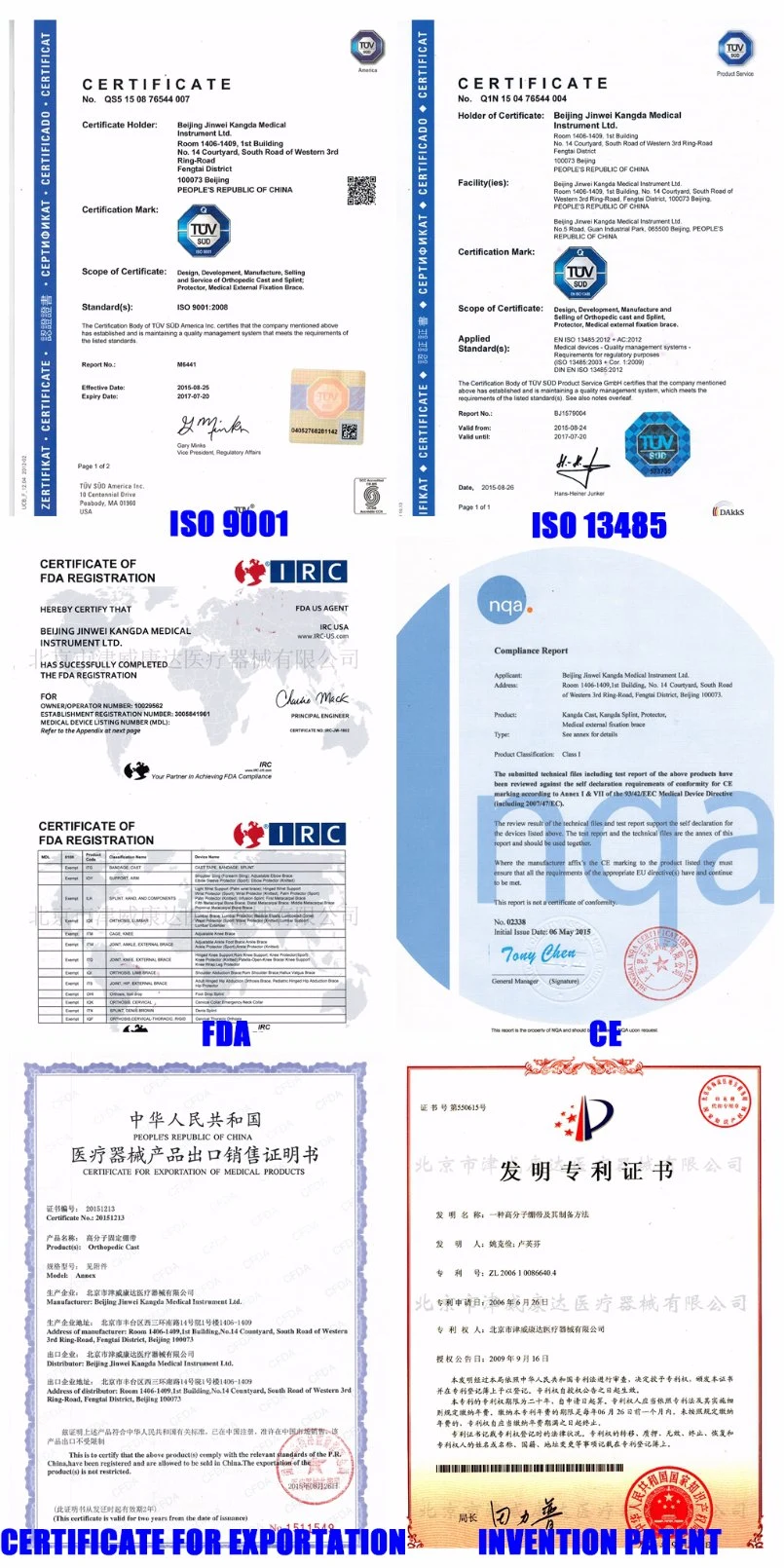 Contact way:
Ivy wei---Sales manager
Beijing Jinwei Kangda Medical Instrument Ltd.
Add:1406-1409,1st Building ,No 14 courtyard,South Road of Western 3rd Ring-Road,
Fengtai District,Beijing 100073 China
Tel: +86-10-63394999-8654
Fax:+86-10-63334994
Mobile:+86-13426167906

website:Http://jinweikangda.en.made-in-china.com