Product Description
Features:
▪ Wrist braking.
▪ Built-in metal bracelet designed according to the wrist, increase the fixed strength.
▪ Humanized design, does not affect the metacarpophalangeal joint activities.
The scope of application:
▪ Fracture or dislocation of wrist stability.
▪ Wrist sprain.
▪ Carpal tunnel syndrome.
▪ Wrist osteoarthritis.
▪ External fixed protection after gypsum removal.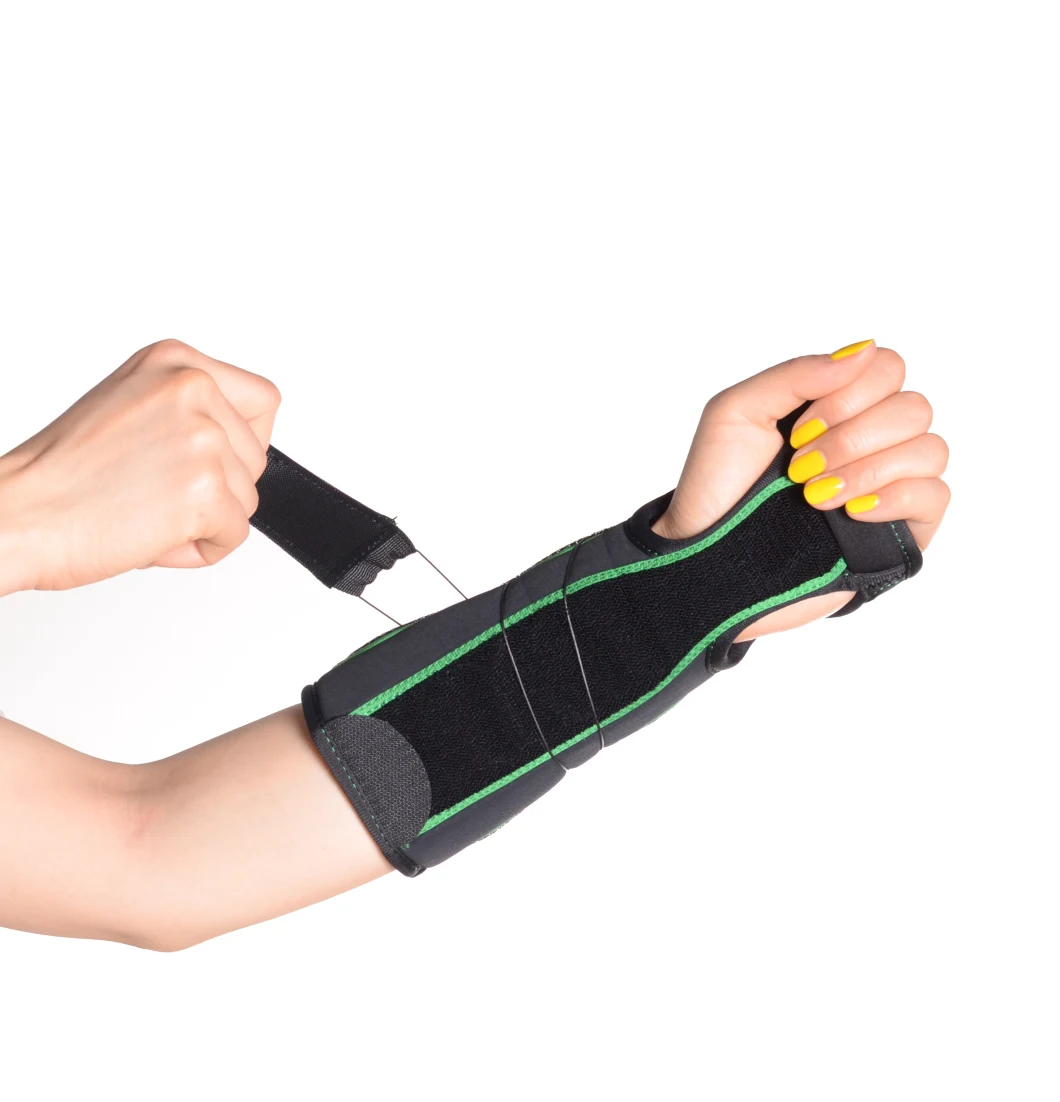 Packaging & Shipping
small carton 62*40*40cm

large carton 73*49.5*42cm

All the international express and transportation is available with best price and service.