High Quality Medical Patient Adjustable Cervical Collar Neck Collar Neck Brace with Special Material IXPE Foam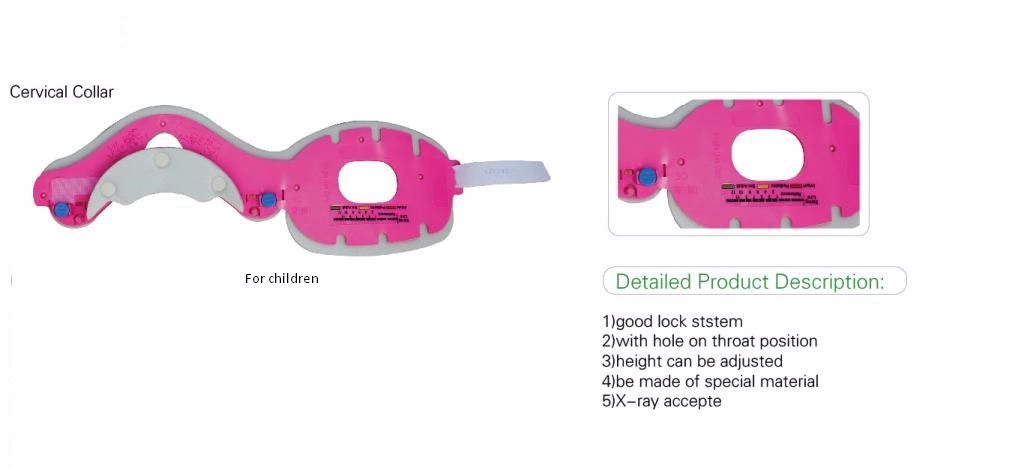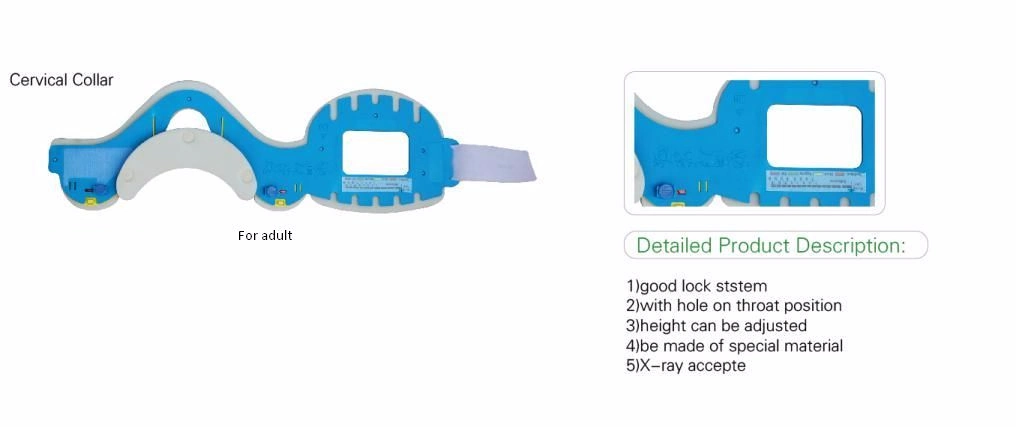 Specifiction:
Product name
Cervical collar
Size
Adult size: 57 x 18 x 2.4 cm
Children size:44.5 x 12 x 2.1 cm
Description

1. The advanced product structure design is by no means comparable to the domestic two-piece foam;

2. Smooth design to ensure strict requirements on space for outdoor sports;

3. Automatic molding and ergonomic shape design;

4. Fast and easy to use, advanced Velcro to ensure the lock is firm;

5. Full polymer design, 100% raw material molding, all materials from international large factories, such as TPC, BASE

6. Ensure that the radiation penetrates freely, so that the personnel can easily in the emergency scene, transport and hospital X-ray examination process, without relief;

7. High-quality IXPE foam, soft and comfortable, passed ISO 10993 irritation, sensitization and in vitro cytotoxicity tests;

8. Excellent performance, more suitable for daily maintenance of cervical spine.

Packing way
20 pcs./carton
Packing size
Children: 47 x 18 x 32 cm, 0.074 / 2.5 kgs.
Adult: 59 x 20 x 32 cm, 0.126/3.7 kgs.
Our hot sale first aid products: